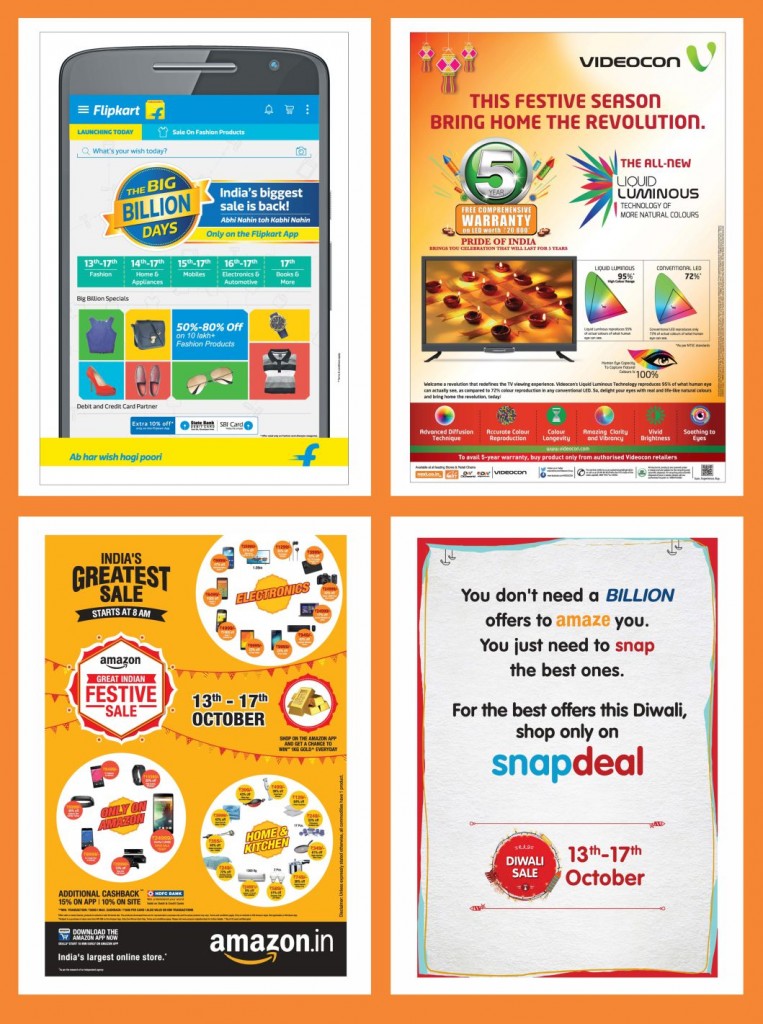 13th October 2015, marked a great day for print advertising and The TOI. Most of their Metro City editions carried 4 Covers proving there could not have been a better way of saying that the Big Billion days are back. Yes, it's that time of the year again when e-commerce websites tend to go crazy offering insane deals and discounts, trying to set new records. Well, we don't know about these websites but TOI sure raked in the maximum profits this year by carrying 4 full page ads and taking full advantage of the marketing battles being fought between Flipkart, Amazon and SnapDeal.
We personally loved SnapDeal's ad. They managed to troll both their competitors with a single creative ad redefining the phrase 'Killing two birds with one stone.'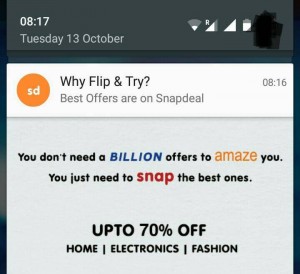 Not only did they publish this ad but also sent a push notification trolling Amazon's tagline 'Try to kar' which is another stroke of pure genius.
Team adWINtage takes a bow and salutes their creative genius.