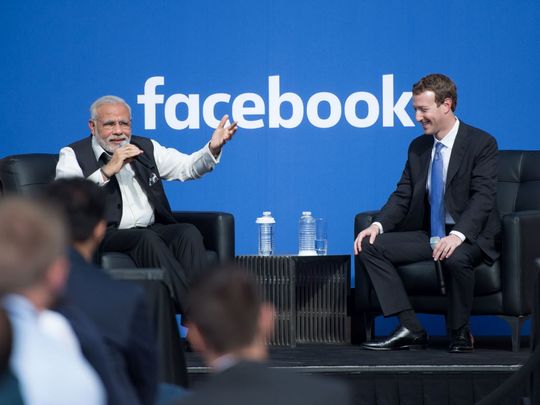 In case you were wondering why everyone's DP on Facebook has changed to the tricolor Indian flag with a network of what looks like electrons on them, let us tell you that these are not electrons but a digital map.
PM Modi was to meet Mark Zuckerberg to discuss his initiative of connecting small towns and villages in India digitally by providing them the services of the Internet and to show appreciation for this effort, Mark changed his DP to the said Indian flag and 'electrons' moments before the PM's visit.
"I changed my profile picture to support Digital India, the Indian government's effort to connect rural communities to the internet and give people access to more services online. Looking forward to discussing this with Prime Minister Narendra Modi at Facebook today. Show your support for Digital India at fb.com/supportdigitalindia ."
PM Modi also changed his profile picture on the Facebook."Thanks Mark Zuckerberg for the support. I changed my DP in support of the efforts towards a Digital India," PM Modi wrote in a post on Facebook.